10 tags
3 tags
Because Why The Fuck Not
hobbititus: If you reblog this before May 16 2013, I will write your URL down and stick it in a jar or whatever. Over the summer I will take the jar of URL's and I will scatter them around. They may get taped to public loos, they may be thrown into crowds at festivals, or they may get put under napkins at restaurants.  Some one may find your URL, and who knows, they could message you telling...
Untitled: MANY WORLDS, ONE GORGEOUS GAME →
jonahanromero: MANY WORLDS, ONE GORGEOUS GAME! The other day i had the pleasure to sit down with Ousseynou Diop of Pachanga. It was a conversation that made me want to write this on his behalf. When Diop first got here to the Philippines, I was brand new here also,playing with Kaya and living in Makati with a…
Dear Self (04/10/09)
Dear self, Now is not the time for sentimentality. When you see a notebook that you have kept since grade school, the content of which has no bearing on your present life whatsoever… throw it away. Your math and science notes will not help you pass the boards next year, its time to let go. [[MORE]] When you see a piece of paper you've kept because it once belonged to your defunct...
My First Ever Blog Entry: Toxic (11/06/08)
NOTE: Tata reminded me of this post that I made in our old Yahoo Groups. Forgive me. I was young. Hahahaha. "with the taste of your lips Im on a ride your toxic tongue slipin on mine…" (Mali ang lyrics na 'to. LOL) Im sure by now most you have heard, adored and hopefully abhored this sorry excuse for a song. But the topic of discussion is not Britney and her seemingly...
Weird Childhood (10/25/08)
I was a weird child. (I know that by writing this, more than half of you are already laughing) And part of that weird childhood is my affinity for finding new and exciting hobbies. Think Chet Morton of the Hardy Boys Series. That would be me, except leaner and more strange. Let me illustrate by listing down SOME of my hobbies… [[MORE]] Hobby 1: Geography This was when I was in Grade 1. I had...
Epiphany Sprouting From the Replacement of an Old...
I have this old wallet that Ive had since high school. It was given to me by my dad. I don't necessarily love it, but I have kept it ever since. It's nothing special, just one of those ordinary fold able wallets that is made out of (f aux?) leather and lined with a smooth cloth material on the inside. It has a lot of slots for pictures, cards and, of course, money. It was probably...
Best Tennis Match EVER (07/06/08)
As I write this, I just witnessed before my very eyes the best tennis match I have ever seen. Fitting that it happened on the best tournament in the World, between the two best players in the World. I predicted the outcome of Wimbledon a week in advance. I knew it was going to be between Rafael Nadal and Roger Federer. I knew it was going to be close, reaching at least 5 sets. AND, more...
It's Partners - NOT Associates (07/03/08)
First of all, let me introduce myself. Good Day. I'm Christian from R.R.P. and Partners! There. I said it. And definitely better than the first time I did. That time when I had to do it PERFECTLY. That time when I had two people observing me, expecting nothing less than IMPECCABLE. That time when I should be FLAWLESS. [[MORE]] But I am getting ahead of myself. Why am I writing this, you...
And now... Something Positive! (04/18/08)
I noticed that I have been ranting for the past few posts. So, I decided to post something more light and positive. Little did I know, that it would be very difficult. Hahahaha....
1 tag
Ode to the Tennis Court Bitches (04/08/08)
Tell me. Which god gave both of you the right to look upon other people as inferior? Is it the god of acid tongues and sharp commentaries? Maybe the god of shifting hair and pompous conduct? Or perhaps the god of leery eyes and pointed stares? [[MORE]] Tell me. Because I see nothing special about both of you. Nothing remotely close to how you view yourselves. All that I perceive are the...
Reflections on the Removal of Internet Browser...
Sure. I don't practice any religion. Given that I am agnostic. But I took the holy week as a chance to reflect on certain things in life. Like how do I increase the pleasure of browsing the internet? (what? you're expecting something deep and inspirational?). I'm pretty new at this. Being a TV addict for years. The internet can be a very scary place for me. [[MORE]] But lo and...
1 tag
Hell Week (03/10/07)
* I'm going to transfer most of my blog post from Multiply to Tumblr since they'll be deleting it by the end of the year. I re-posted this as is, wrong grammar and all. Ive been to hell and back. And came out unscathed. I was forced to slice flesh and bones. I can hear their owners scream and flail at each stroke of my dagger. Sometimes they bleed sometimes they dont. Sometimes they...
4 tags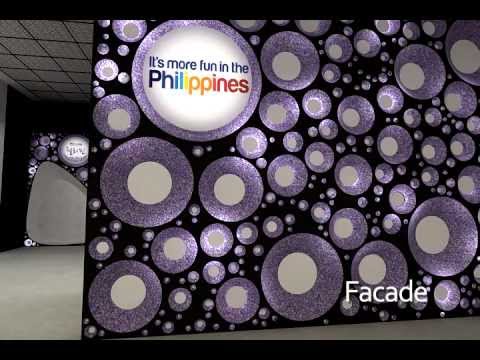 4 tags
wheelr.tumblr: Hotlympics: The Hunks of London... →
wheelr: The 2012 Summer Olympics, sponsored by McDonald's, kick off in London on Friday. The quadrenniel event bring together some of the greatest athletes in the world, which means lots of very fit men exerting themselves in very tight or very little clothing. It's a vital ogling occasion for dedicated…
Watch
mmmkay-m: Fifty Shades of Grey  narrated by Gilbert Gottfried ….dying laughing i will never be able to read this book now OMG. This is hilarious!!!
Watch
Melting Clocks. Check. Liquid landscapes. Check. Transfigured human body. Check. Ants coming out of a hole in the hand. Check. Stunning surrealism by Salvador Dali and Walt Disney. I. AM. NOT. WORTHY. cokelley: Dali and Disney
Paul Blasco: Painting Bb. Pilipinas →
paulblasco: Here's the last digital portrait that I did…goes way back in 2009. I guess the reason it's difficult for me to get back to digital painting again is that I find this portrait hard to surpass, mainly because doing (and finishing) something like this needs a lot of focus and energy and time. I did…
3 tags
10 tags
9 tags